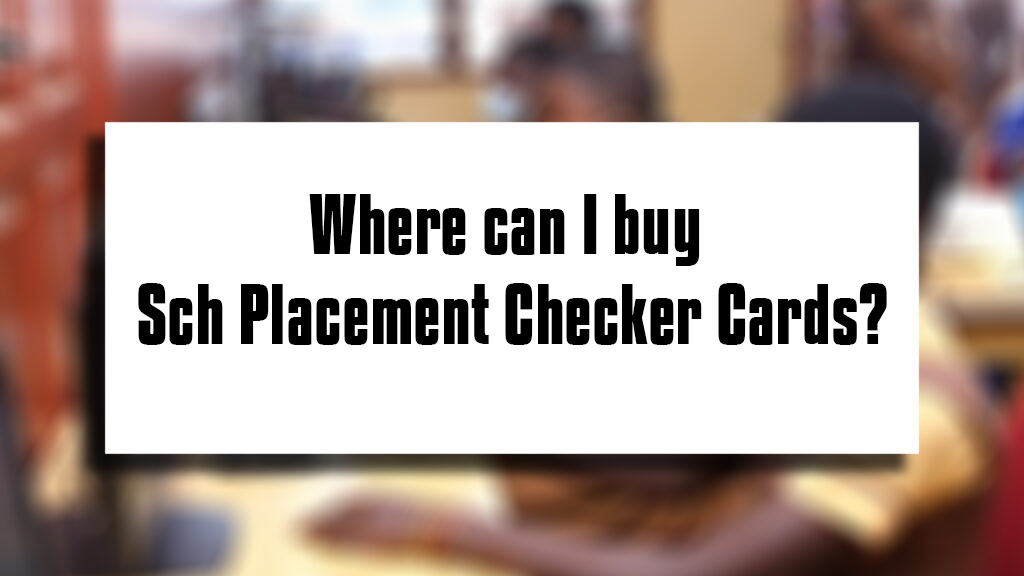 Are you a student who recently completed the Ghana Education Service (GES) organized Basic Education Certificate Examination (BECE)? Do you want to check your School Placement?
Buy School Placement Checker Cards
To do so, you need to buy School Placement Checker Cards. Now, the question you have been asking is "Where can I buy School Placement Checker Cards?
The answer to your question is quite simple. You can always purchase your School Placement Checker Cards from Checkercards.com here: School Placement Checker
You may follow the links below to buy WAEC checker cards.
About Checker Cards
Checker Cards is a reliable and transparent commerce company with your needs as our interest. You can buy WAEC Results Checker Cards which include WASSCE Results Checker Cards and Nov/Dec Results Checker Cards. We also sell BECE Results Checkers and CSSPS School Placement Checkers for BECE candidates.
One very special thing about our platform is that we offer VIP benefits for our customers at only a little extra charge to help them get first-hand alerts on releases as well as help customers to check their results. This service is called VIP Service. With our VIP service, you can even buy the cards before the results are out. As soon as the results come you receive them.
How to buy School Placement Checker Cards
Here are the simple steps on how to buy a School Placement Checker card online;
1. Visit Checker Cards website: https://www.checkercards.com/
2. Select School Placement Checker you want to buy.
If you use this link: Buy School Plcement Checker, you will skip steps 1 & step 2.
3. Select the number of cards you want to buy.
4. Click on "Buy Now" button.
5. Fill in the details by adding your First name, Last name, Phone number and E-mail address.
6. Scroll down and click on "Proceed To Payment".
7. Select "Pay with Mobile Money" and enter your MoMo number.
8. Click on "Confirm".
9. Approve payment on your phone by entering your Mobile Money Pin.
Alternatively, you may pay with your credit card. In Step 7. Select "Pay with Card" to make payment using your credit/debit card.
You will receive a Serial/Voucher and a PIN to check your WAEC Results Checker Cards.